The Expert's Corner

Welcome to "The Expert's Corner", Boutsen Aviation's online news journal where you can see that "Our Experts Mean Business". Read about the latest happenings in the business aviation industry, learn about purchasing or selling private aircraft from members of our expert team, and discover in-depth spotlights on specific aircraft models. 

We are also highlighting the experiences of other experts in their respective fields through a series of interviews with CEO's, industry pioneers, and other professionals that we are fortunate to be acquainted with. This series presents their personal thoughts on expanding career paths, life hacks, work values, and more.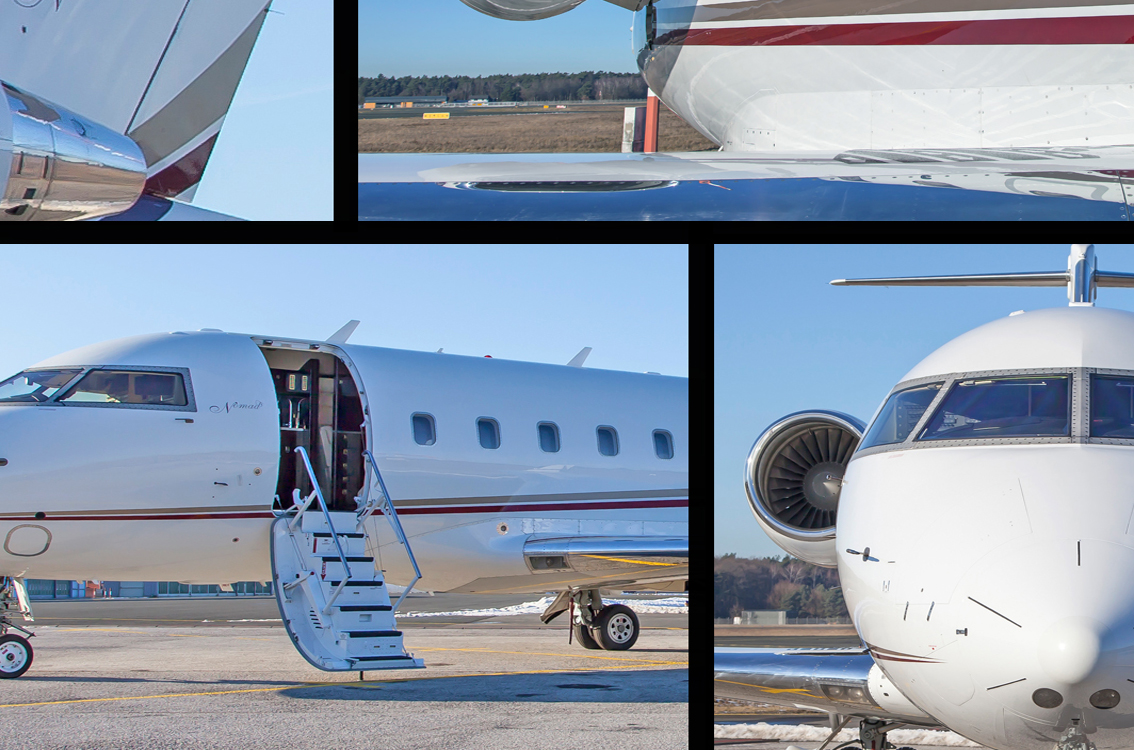 ---
1. Searching - The sourcing process begins with a careful search through the selection of professional databases our brokers have at their disposal. Here they can evaluate options based on the specifications listed, and filter out preliminary findings to narrow down the selection. However, it is not as simple as typing in a desired model and selecting the best choice. This is because the databases do not present the aircraft that are "off market". Simply using the databases would result in a lack of complete market evaluation; therefore, to fully understand all the possibilities it is essential to have the professional knowledge and industry connections that our brokers can provide.

2. Accessing the Network - Our network includes over 10,000 carefully selected contacts in the private aviation industry developed over our twenty years of experience. Having sold 338 aircraft in 51 countries across 5 continents, we know all the intricacies of the industry, and how to work around them to achieve the most desirable results. The market changes constantly, therefore knowing the ins and outs of its fluctuation allows us to always act in the best interest of each and every one of our clients.

3. Narrowing down - Once the network has been fully assessed, our team crosses their findings with your specific needs and budget, and is then able to measure the performance specs, characteristics and operating costs of a broad range of aircraft that could suit your expectations. We can evaluate all of the options available throughout the world, eliminating those that are unadvisable due to price, maintenance or other technical issues. We also take charge of the complex details of obtaining the up-to-date information, documents, maintenance reports, and customs clearances that will all be necessary once an aircraft is found.

4. Analyzing - Once the selection has been narrowed down, the effort continues. Our brokers examine all technical details down to the precise minute details in order to direct you towards the best aircraft. For example, they are aware of the subtle and significant changes that airframe and engines manufacturers make to their product line across various models through progressive model years and serial numbers. Why is this so important in the decision making process? Because these changes have a direct effect on sales price and resale value, and this is assuredly something you do not want to miss out before investing in your aircraft. Our expertise does not end here: We also advise on the decision to choose a ready-to-go airplane vs. a cheaper one with run-out components in order to understand the cost-value advantages and disadvantages of each.

5. Assisting - Until now, the selection process has been somewhat straightforward, and you still might be thinking you could manage this all on your own with a bit of time and research. However, once you have selected an aircraft of interest, the following mandatory steps will prove the essentiality of a broker's expertise. To begin with, you will have to deal with intricacies of aircraft title work as well as managing clouded titles and obtaining a valid Release of Lien. Regarding the technical elements, it is essential to evaluate maintenance requirements, time-life items, calendar, recurring inspections, and the current mechanical and legal airworthiness of the airplane you are interested in. When the crucial step of the PPI (Pre-Purchase Inspection) arrives, our brokers can define what questions to ask, what to expect, and what is expected of you as well as determining the limitations and the expertise of the organization or facility that will perform it. Read more about the PPI Process in our dedicated article here.

6. Purchasing - The long-awaited moment will finally arrive at the closing step. Our brokers will be at your side until the very end in order to provide you with insights on closing documents, procedures, and a model Purchase Agreement for an ideal transaction.

Following these 6 steps with a dedicated and knowledgeable broker will allow you to save time and money, along with giving you the peace of mind that you are in the best hands. We are here for you, let us help to find you the aircraft of your dreams!
Back to Expert's Corner Main Page