The Expert's Corner

Welcome to "The Expert's Corner", Boutsen Aviation's online news journal where you can see that "Our Experts Mean Business". Read about the latest happenings in the business aviation industry, learn about purchasing or selling private aircraft from members of our expert team, and discover in-depth spotlights on specific aircraft models. 

We are also highlighting the experiences of other experts in their respective fields through a series of interviews with CEO's, industry pioneers, and other professionals that we are fortunate to be acquainted with. This series presents their personal thoughts on expanding career paths, life hacks, work values, and more.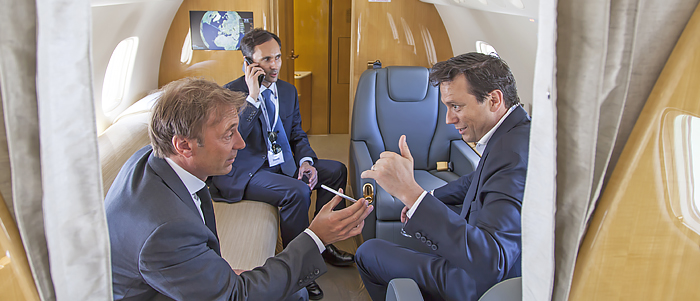 ---
Purchasing or selling a private aircraft can be a daunting task, and there are a number of questions you should ask yourself as you begin the process. By thinking about these questions, you can be sure that you are well-prepared for the technical, administrative, and legal aspects of the transaction ahead. We at Boutsen Aviation have the answers to these questions, and we are here to help make it the smoothest and easiest experience possible.


1. Awareness
First off, consider if you already know the performance specifications, characteristics, and operating costs of the various aircraft options that could fit your budget. Knowing these details will help to narrow down the choices when deciding on the right fit. One thing to keep in mind is that sometimes a subtle yet significant change made by airframe and engine manufacturers across various models, years, and serial numbers can greatly affect sales price and resale value. Also think about where in the world the aircraft is coming from. Sometimes certain models should be avoided based on questionable maintenance facilities.

2. Choosing a Dealer/Broker
You most likely will have to deal with the nuisance calls and solicitations from "part time" dealers and other parties who would like to be part of your transactions. This will take a certain amount of time, but know that involving these extra parties will eventually affect the ultimate price you pay for your airplane. Keep in mind there is a substantial difference in motivation between a competent aircraft dealer/broker compared to "part-timers", and always check and confirm the substance and references of the dealer or broker you have decided to do business with.

3. Choosing the Aircraft
Familiarize yourself with the available aircraft worldwide: No matter where you are located, we can help find the perfect option and bring it to you. There are several options when choosing what kind of aircraft you purchase, primarily ranging between being turn-key and ready-to-go airplane vs an airplane with mid-time or run-out components. While neither is right or wrong, it is critical to evaluate the and the cost-value advantages or disadvantages of each option. You will also have several options for refurbishment and maintenance between competing interior, paint and maintenance facilities. The best way to evaluate these are to compare price with value, and choose the one that provides the greatest value - cost proposition. Make sure that you are prepared to evaluate maintenance requirements, time-life items, calendar and other recurring inspections, and the current mechanical and legal airworthiness of the airplane you are interested in.

4. The Purchase Agreement
You will sign a Purchase Agreement, perhaps the single most important document of the transaction along with a dozen or more additional documents laying out the complete terms of the sale.

5. The PPI (Pre-Purchase Inspection)
The PPI is one of the most critical steps in your purchase, as it acts as a survey of the current state of the aircraft prior to owner turnover. You ought to know the questions to ask, what to expect, and what's expected of you throughout this process. You should also determine the limitations, as well as the expertise, of the organization or facility performing the PPI. Stay tuned next week for a dedicated article on the complete PPI process.

6. Administrative Elements:
There is a significant amount of paperwork in an airplane transaction. Inform yourself about the ins and outs of aircraft title work and how to deal with clouded titles and obtain a valid Release of Lien.

7. Closing Procedures
As you finalize the sale, there are an amount of closing documents and procedures. Ensure that both you and the seller have aIl the necessary documents at closing of the transaction won't be delayed, and familiarize yourself with the legal specifics of documents that will bind the buyer and seller.

The airplane is finally yours, enjoy it!

Back to Expert's Corner Main Page